I Actually Finished The Baby Blanket
not that i managed to send it to my sister in time for:
a. her shower
b. mother's day
c. her birthday
but i'm not really an on-top-of-things type of girl. at least it's done! and maybe someday i will even MAIL it!!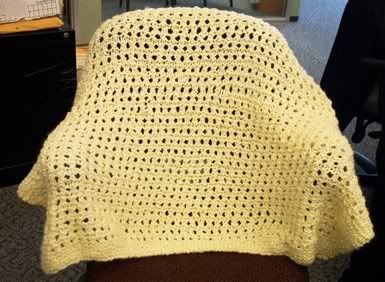 (worst photo ever! i have no eye for this sort of thing!)

ah, the wonders of yarn-overs.