I Beg To Differ
Holiday madness and hilarity abound this Christmas season.
I don't know if you saw in the comments below, but "caligirl" mentioned she heard this song on KOIT that goes "It's Christmas once again in San Francisco" and wondered if I knew of it. And no, thankfully, I did not.
But then this morning's commute turned that around. There I was, bopping along down 280, enjoying a full hour of uninterrupted Christmas music when, lo, it started.
Apparently the song is actually
called
, "It's Christmas Once Again in San Francisco," and it is sung by a man named
Barry De Vorzon
(yeah, and I'm every bit as surprised as you are that he has a Wikipedia entry), who is obsessed with proving just how Christmassy it is in San Francisco even though there's no snow here.
In fact, the longer the song goes on the more it becomes very clear that Barry has quite a chip on his shoulder about the whole SF/no-snow situation. As though the whole world (ESPECIALLY Christmas cards, those mofos) has been giving him a really hard time about it (
Neener neener, there's no snow in San Francisco! Hahahaha! San Francisco sucks at having Christmas!
) and he's sick and tired of it and going to fight for San Francisco's holiday reputation the only way he knows how: by writing a song with passive aggressive lyrics.
(Of course, I couldn't find those lyrics online, but I did find a delightful sample of the song, which you can hear
right here
.)
And if you choose not to listen to the sample (pussy) then I will tell you, the chorus goes:
It's Christmas once again in San Francisco
And there is not a snowflake to be found
No sleigh rides,
No snowmen
Like you see on the Christmas cards
Oh, but we got a lot of Christmas in our hearts
Sure, Barry later points out, there's snow "back East," but WE? WE have Christmas IN OUR HEARTS, SUCKAHS!
Oh, oh! And if THAT isn't enough? And you're still all like,
But it's not CHRISTMAS without SNOW
, Barry goes on to remind us THERE WASN'T SNOW IN BETHLEHEM TWO THOUSAND YEARS AGO, biotch!
Zing
!
(Plus see how "ago" rhymes with "snow"?)
Anyway, Barry makes some good points I guess, but I'm still not sure where his attitude comes from.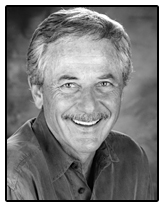 This is Barry. Barry claims he's totally over snow,
but I don't think he's really being honest with himself.
I'm no expert, of course, but if I had to guess I'd say that Barry's definitely a snomosexual.
I love Christmastime!
Today I saw this ad online:
Which has got to be up there as maybe the worst Christmas ad of all time.
For starters, let's discuss the copy. I don't know why this company decided to use the word "Holiday" instead of "Christmas" because I think all semblance of PC-ness went out the window when they selected the inexplicably GIANT Christmas ornament for the background image.
But more importantly, let's consider the underlying message here:
Hey, you know how you were going to buy your kids a Wii for Christmas this year? Yeah, well WHAT IF YOU DIE?


THEN
WHAT WILL THE KIDS DO WITH A Wii? HOW WILL THEY PLAY FAKE TENNIS IF THEY HAVE
NO HOME
BECAUSE THEY COULDN'T AFFORD THE MORTGAGE AFTER YOU DIED AND LEFT THEM NOTHING BUT A VIDEO CONSOLE? YOU ARE THE WORST PARENT EVER!!!!!
And then I like to think of the flip side of this. Say you, as a horribly misguided parent, DO decide to get your kids the "greatest holiday gift of all" [sic]. How would THAT Christmas morning go?
scene
The kids would wake up and rush to the tree, excited to see what Santa had brought. And they'd stop, paralyzed with non-comprehension at the nothingness staring back at them. But then, the parent who'd secretly gotten the "greatest holiday gift of all" would swoop in to the rescue.
"Kids, it's not what it looks like!" the parent would say.
And the children would stare with their imploring, wet eyes at the parent, hoping for some explanation that would make it all better.
"This year, instead of 'presents' I got you both the 'greatest holiday gift of all'!"
The children would continue to stare in silence.
"I have prepared us for the possibility that mommy or daddy could, at any time and without warning, die!!!
And then the children would begin openly weeping.
"MERRY CHRISTMAS!!!"
end scene
Horrifying.
In a less darkly humorous vein, I happened upon this next image. I can't tell you now how I got to this site, or what this site even is. (I do a lot of Google-shopping-searches -- www.google.com/products -- and get some seriously wild results, believe me.)
But I saved this image so that we could play a game. Okay?
I'll post the picture,
cropped
, and you fill in the blank.
Here is the image:
Now, right above this image are the words _____ Clothes.
What do you think that blank is?
Funny?
Whimsical?
Costumey?
Silly?
Go ahead! Guess!
Got it?
Okay. So tell me what it is!
Oh, GOOD GUESS!
Yeah. You are WRONG.
Ready for the real answer?
Ha!
Could not make this up if I tried!
I love Christmastime!